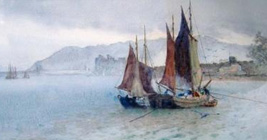 Fine Quality Original Oils, Watercolours, Prints & Objets d'Art
Links and Recommendations

www.antiques-atlas.com - A huge portal site with listings for dealers, fairs and much more. Highly recommended.

www.antiquecollectorsguide.co.uk - The Antique Dealer & Collectors Guide is an informative UK-based antiques guide full of specialist subject articles, a fairs calendar, fairs news and much more.

www.antiquesmagazine.com - Antiques Magazine is a fortnightly UK antiques magazine with news and views from across the art and antiques market.

www.antiques-news.co.uk - UK based website site for the latest news and views from the antiques trade.

www.antique-acc.com - The Antique Collectors Club is a major UK publisher with an extensive range of specialist titles covering almost every aspect of collecting. The club also publishes Antique Collecting, a monthly magazine.

www.antiquesforeveryone.co.uk - Web site for the popular NEC antiques fairs.

www.penman-fairs.co.uk - Web site for the respected Penman Fairs organisers.


Recommended Art Books
Dictionary of British Artists 1900-1950. 2 volumes, by Grant M. Waters.

British Watercolour Artists (up to 1920) by H.L.Mallalieu. 3 volumes.

The Dictionary of British Artists 1880 - 1940 by J. Johnson & A.Greutzner.

The Dictionary of British Book Illustrations and Caricaturists 1800 - 1914 by Simon Houfe.

The 20th Century Book of British Book Illustrators by Alan Horne.

The Dictionary of Victorian Painters, by Christopher Wood.

20th Century Painters & Sculptors, by Frances Spalding.

Artists in Britain Since 1945, by David Buckman (2 volumes)